Get Paid for what you are doing already!

---
Please email me if you have any questions! mtd@ipa.net
---

Check out this great programs and earn free stuff while you surf. You can cash in on lots of gift certificates and other great gifts. Please use the links below and lets help each other. If you need any help, just email me and I'll do my best to help ya and get ya earning money also.
Freeride
Sign up for this great program. I have received many nice gift certificates and you can earn tons of points in various ways. If you sign up, please use mdinsmor3 as a referral. Freeride

PayPal.com
PayPal.com is a completely free service that lets users Beam Money to anyone with an email address. Use PayPal.com to settle restaurant tabs with colleagues, pay friends for movie tickets, or buy a baseball card at an online auction - all with the click of a mouse! PayPal charges the money to an existing credit card or bank account. It's faster, safer and easier than mailing a personal check. As soon as you sign up and register your credit card, PayPal.com will automatically send you $5! I recently signed up for PayPal and got my $5 bonus right away. PayPal
Paid Zone
My Points
Start Sampling
Sign up here to get great samples and cash in points for visiting and get cd's, cash and lots more. Please use mtd15 as a referral. Start Sampling

Etour.com
This is the easiest to earn sites out there. You visit 2 sites daily for 40 pts to cash in on different gc's. I can send you a referral via email for this one. It is easy and you can check the weather, news, plus lots more on one site. If you sign up, please use mtd@ipa.net or Mendy Dinsmore as your referral, but I can send direct link via email. Etour
Minrak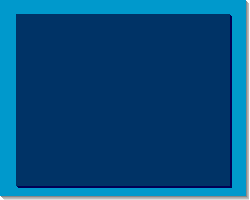 Alot like Freeride and My Points, but alot easier. I've never stalled out or the pages not load here. 1000 pts earns you a $10 gc...Check it out!

YoYo Mail
Earn Money to read email!

You are vistor number #

.....since 10/3/99............
---
---
Back to Main Page
---